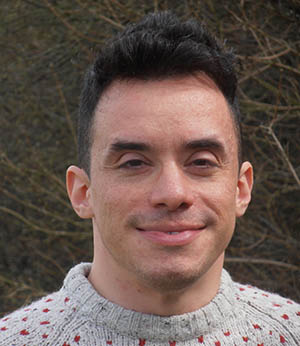 Dr. Stefano Orsini
Job title
Senior Researcher
Contact details
Email prefix: stefano.o (add suffix @organicresearchcentre.com)
Phone: +44 (0)1488 646254 - extn. 6254
Academic qualifications
PhD: Orsini, S. (2012) On land management: landholders' attitudes to land and farming in Valdera, Tuscany; PhD thesis, University of Pisa, Italy.
MSc in Agricultural Science, University of Pisa, Italy.
Main roles and responsibilities
Socio-economic team.
Currently involved in the following projects:
iSAGE – Innovation for Sustainable Sheep and Goat Production in Europe.
Distribution of the added value of the organic food chain.
Research interests
Rural development; agricultural and environmental policy evaluation; socio-economic analysis of the agricultural sector.
Selected publications
Orsini S, Padel S, Lampkin N (2018) Labour Use on Organic Farms: A Review of Research since 2000. Organic Farming, 4 (1)
Rose I, Martin-Collado D, Orsini S, Zanoli R, Yañez-Ruiz D, Zaralis K, Arsenos, G (2017) Using the Multi-stakeholder Approach to Match Potential Innovations with Challenges Experienced by European Sheep and Goat Farms. In Theodoridis A, Ragkos A, Salampasis M (ed.) International Conference on Information and Communication Technologies in Agriculture, Food & Environment. Springer, pp. 119-130.
Lampkin N, Orsini S (2017) Welsh Organic Producer Survey 2016. Organic Research Centre, Newbury.
Sanders J, Gambelli D, Lernoud J, Orsini S, Padel S, Stolze M, Willer H, Zanoli R (2016) Distribution of the added value of the organic food chain. Thünen Institute of Farm Economics. Braunschweig.
Orsini S (2014) Explaining land management decisions to understand local landscape functions and change. Some insights from Tuscany. Local Environment: The International Journal of Justice and Sustainability, 18 (8), 934-949.
Orsini S (2014) Landscape polarisation, hobby farmers, and a valuable hill in Tuscany: understanding landscape dynamics in a peri-urban context. Danish Journal of Geography, 113 (1), 53-64.