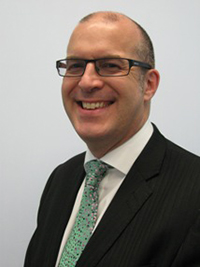 Mr. Richard Holmes
Job title
Director of Finance and Resources
Contact details
Email prefix: richard.h (add suffix @organicresearchcentre.com)
Phone: +44(0)1488 646233 - extn. 6233
Postal address: Elm Farm, Hamstead Marshall, Newbury RG20 0HR
Academic qualifications
BSc Hons Engineering Science, The University of Exeter (BSc Hons)
Qualified Accountant: Fellow of the Chartered Institute of Management Accountants (FCMA)
Qualified Company Secretary: Associate of the Institute of Company Secretaries and Administrators (ACIS)
Associate Member of the Institute of Mechanical Engineers (AMIMechE)
Main roles and responsibilities
To support the Trustees and Executive Director in the efficient management of the Organic Research Centre, with responsibility for finance, physical and human resources, to lead the administrative team and to be part of the Senior Management Team.
External activities
Member of the Board of Governors of the University of the West of England in Bristol, where he also serves on the Audit Committee, and the Strategic Planning and Performance Committee.
Volunteer for the Scout Association helping young people to develop and take a full role in society.